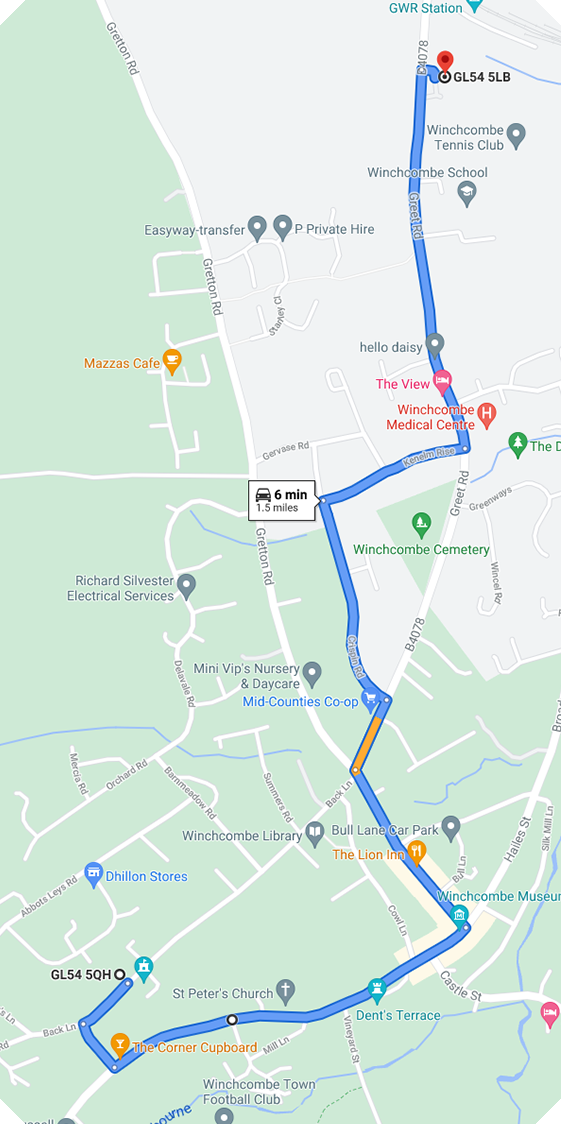 Leaving Abbey Fields Community Centre, the procession headed along Back Lane, turning left into Malthouse Lane and left again into Gloucester Street.
It then made its way for about ½ mile along Gloucester Street, passing St Peter's Church and through Abbey Terrace and the High Street, where it turned left into North Street.
After about ¼ mile, at the crossroads, the procession turned right into Greet Road and then left, along Crispin Road for about ¼ mile.
The procession then turned right into Kenelm Rise and then left into Greet Road and on to the show ground on the right, after about ¼ mile.