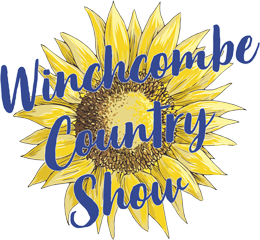 The Flower Show is the heart of the Show. Everyone can take part – novices and experts, local residents and visitors, and young at heart.
As part of the 70th anniversary celebrations we commemorated the 50th year of the moon landing, with a space theme running through the show and show exhibits.
There were a fantastic amount of classes for people of all ages to enter, with over 50 trophies to be won.
There was a host of other cookery classes to enter, lemon drizzle cake, macaroons, carrot cake, and apple turnovers, alongside the more traditional jam tarts, scones, fruit cakes and preserves.
The floral art displays remain an important part of the show. Our theme this year was Space and we encouraged all ages to participate in floral art and the individual showing of flowers.
We had some amazing entries this year in the fruit and vegetable categories!
There weare many arts and crafts classes, including photography, sculpture, soft furnishing, embroidery and many other handicrafts many with a space theme.
There were also nearly 30 children's classes including cookery, flower arrangements, crafts and model making ("make an alien with vegetables", "make a space helmet" or "make an astronaut from a plastic bottle").